Walking down Haji lane is quite a surreal experience. It is almost like being transported back in time to a different era; time seems to slow down, the colours fade, the road is narrow and there are old bicycles slanted against the walls. The fashion and furniture within the shops are like a pretty girl's beguiling smile. They beckon you to come closer. It is a romantic place. I don't go there as often as I would like. I should. And since it is so close to school, there is all the more reason to visit.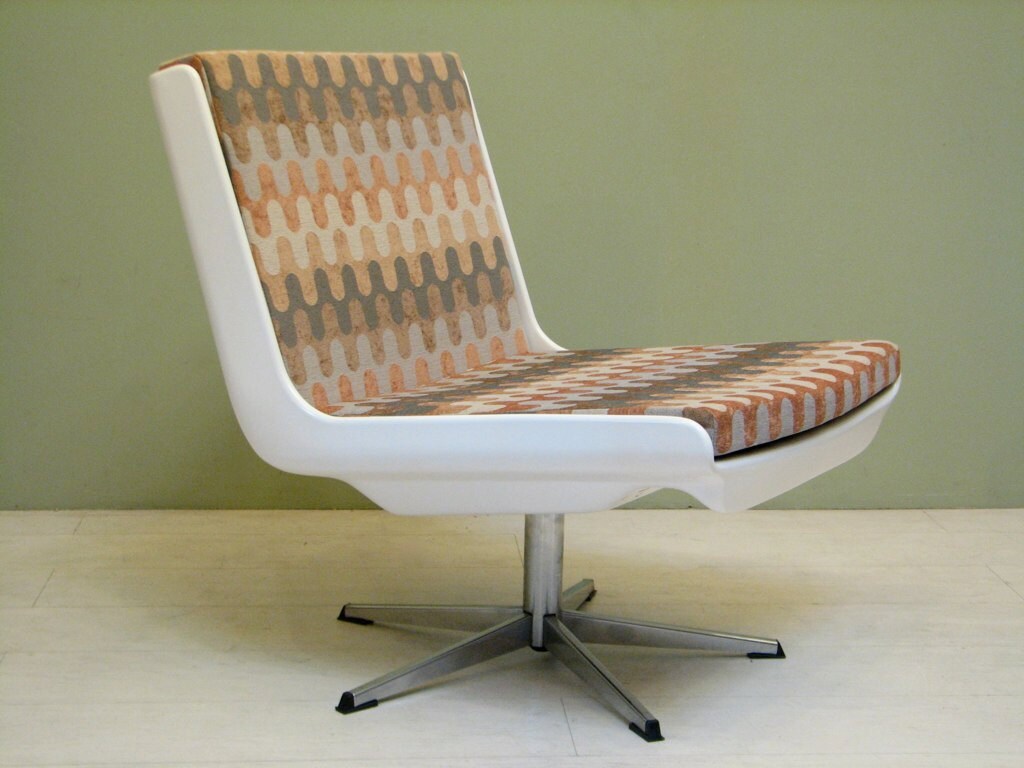 Racism isn't as cool as the psychedelic prints on this vintage chair
I always admired the taste of the shopkeepers. They seem to be able to bring in things that are retro but yet fashionable. It's not as easy as you might think. For example, a pair of spectacles from the 80s might be retro, but a handphone from the same time is just plain old-fashioned. But it is not just gadgets or fashion that go through this retro vs. old-fashioned scrutiny. Sometimes I feel that people's mentalities need to go through some sort of checklist.
For example, with regards to a certain racially-insensitive twitter user. It seems to me that her mentality was similar to a certain period in the 1960's. Not cool. Just old-fashioned. In fact, this whole hypercritical attitude of bigotry is entirely outdated.
I just saw a post from a classmate on facebook. She was ranting about someone who was looking down at those who studied at private universities. Although I don't know the context of the criticism, I do know how it feels to feel second class. I used to feel that way when most of my friends went to Junior College after their O' Levels, while I went to Temasek Polytechnic. We are coming into the teenage years of the new millennium where discrimination should no longer exist. Don't get me wrong, I'm not saying we should all agree on everything, I'm saying that it takes maturity to get along with someone who lives, thinks, or looks different. Maybe it is time we grew up.
But more importantly, I don't let it affect me anymore. There are people whose opinion I value and respect; they are the voices I let in and listen to. The others don't matter. Because the ones who have to beat others down to feel good about themselves deserve neither my ear nor my heart.